Frequently Asked Questions
Get An Offer
Enter your property information to receive a cash offer!
You probably have a few questions on your mind. That's normal.
Below is a collection of some of the frequent questions people ask us followed by our answers.
If you have a different question, don't hesitate to contact us and we'll be happy to answer it for you.
Q: How long does it take to sell my house and get the money?
A: Many "we buy houses cash" companies in New York and Long Island claim they can buy your house and put cash in your hand in 7 days. Unfortunately, this is just NOT true. Realistically, it takes about 30 days to close an all-cash deal in Long Island. While we at CoMax Properties have closed some deals in less time, this is not the norm. New York is an "attorney state" and statutes require that an attorney represent both the buyer and seller. As a result, the process just takes longer. It often takes 7-10 days just to get sales contracts signed as the both attorneys will go back and forth on any changes to the contract that must be agreed upon. Title searches and reports take about 10 -14 days to complete. It can take another week to set up and schedule the closing based on the schedules of the attorneys. We wish it didn't take this long but we want you to know the truth upfront. Since we are a local long island cash home buyer  we know the lay of the land and how things operate here. We do everything we can to get our client's deals closed as quickly and hassle-free as possible. Not in a rush? We can always close later and on your schedule.
Q: Do you buy houses with bad tenants or tenants who are not paying their rent?
A: Yes, we buy houses with tenants that are good and bad and in between. Dealing with a bad tenant can be an extremely stressful situation, especially when they stop paying rent and have to be evicted. We take the burden off your hands by buying the house with the tenant, so you don't have to deal with the frustrating and lengthy foreclosure process in Long Island. We'll handle everything and you can get back to enjoying your life!
Q: How long does it take to get a cash offer?
A: In most cases, we can give you a no-obligation fast cash offer the same day that we see the property in person. We buy houses FAST! You are then free to see if our offer works for you. If it works great! If not that's OK too, we promise to never hassle you.
Q: Do you buy houses that are not "Ugly Houses" and do not need a lot of repairs?
A: Yes, we buy houses cash in Long Island, NY that do not need repairs. We understand that there may be other reasons that require a homeowner to sell fast and for cash. Give us a call and we can talk about your unique situation and see if we can help. If we cant buy your house or are not the best fit for your needs, we would be glad to refer you to someone else that might be able to help you.
Q: Who uses your services?
A: We work with anybody who wants to sell his or her property. While everyone's situation is unique, most people contact us because a house or property that they own has become a burden. Sometimes they can no longer afford the house or maybe they acquired it through an estate. Maybe they need to move due to a job relocation situation and don't have the time to fix-up their home and wait for it to sell, or they have already relocated and are financing two house payments and need sell one of their houses fast. They could be going through a divorce, bankruptcy, or are just behind on payments and facing foreclosure and just need some help. Perhaps they tired of dealing with tenants, or dealing with realtors. As direct cash home buyers, our goal is to relieve the seller of the hassle, uncertainty, and burden of selling an unwanted house and in the process save them time, money and aggravation. Call Comax Properties and let's talk about how we may be of service to you.
Q:  Will you be listing my house on MLS or actually buying it?
A:  We will NOT ask you to list your house. We are not a real estate brokerage. We do not list houses. We are professional cash house buyers. CoMax Properties will buying the house. We buy homes in Long Island that meet our buying criteria and when it is a win-win situation for both the seller and CoMax Properties.
Q:  Do you pay fair prices for properties?
A:  Yes, we pay fair prices. If we did not pay a fair price, then no one would ever sell us their house their home for cash. However, we cannot pay you more for your home than it is worth. So if your house needs thousands in repair, then we have to take that into consideration. Many of the people who call us want to sell quickly. They want to get rid of a real estate problem quickly. And we can usually do that for them.
We do not charge any fees to give a homeowner an offer. So you should at least find out how much we will offer you for your specific house. You may be pleasantly surprised. [DOWNLOAD our free guide that walks you through the Pros and Cons (plus the cost and timeline) of selling your house to a real estate investor… plus learn the pros, cons, and costs of the other two alternatives… listing with an agent or selling it yourself. Head on over here download your free guide →]
Q:  How do you determine the price to offer on my house?
A: Great question, and we are an open book: Our process is very straightforward. We look at the location of the property and its current condition. We estimate what it would cost to repair the property into top condition. We then analyze the values of comparable houses that sold recently in the same area and in the same school district. We have to also consider the current state of the Long Island market and factor in our holding costs to buy, renovate and resell the house. We take all of these and other pieces of information into consideration and come up with a fair price that works for us and hopefully works for you too. We then make you an all-cash, no-obligation offer which you can accept or decline.
Q:  Are there any fees or commissions to work with you?
A:  Absolutely Not! We do not charge fees or commissions. We are not like real estate agents who charge commissions. We are a professional cash house buying company. We'll give you a fair offer. Then, if it works for you, we'll buy your house. Plus, we often pay the closing costs so you won't have to come out of pocket for those expenses. That means you get to keep more of your money.
No commissions. No hassles. No fees. No more waiting.
Q:  How are you different from a real estate agent?
A: Real estate agents list houses for sale and hope that someone buys them. Once you sign a binding contract with them, the realtor shows the house to potential buyers and then takes a percentage of the sale price if they can find you a buyer. Currently, the average time to sell your house in Long Island with a realtor is 6-12 months. A Long Island agent typically charges 4-5% of the sale price of your home. So on a $400,000 house, you'll pay between $16,000 – $20,000 in commission. Agents provide a needed service for those that can wait 6-12 months to sell and who don't mind the hassle of selling this way and are OK with paying the commission. That's where we're different: We're not agents, we're local cash home buyers. We don't list houses, we buy houses direct for cash! Since we are the ones actually buying the house from you we can make a decision to buy your house quickly (sometimes even the same day) and be ready to close immediately as we buy houses for cash.
Q:  Is there any obligation when I submit my info?
A: There is absolutely zero obligation for you. Once you tell us a bit about your house, we'll take a look at it online and do a little bit of research to see if it fits our house buying criteria. We can then schedule a call to chat about your situation and what you are trying to accomplish with the property. In most cases, we will come out and take a look at the condition of the house and make you a cash offer. If we can put together a win-win deal then great. If not, there is no obligation or cost in having us give it a try!
Q: Do you buy houses that are in a VERY bad condition?
A: Yes! We buy homes as-is and regardless of their condition. We have bought some Long Island homes that were literally falling down! We are pros at fixing them up and making them the nicest house on the block. We then resell them to local Long Island home buyers.
Q: I have no equity in my home. Can you still help me?A: Yes, we can. We have helped many Long Island Homeowners sell their homes with little or no equity in their homes. Our buying programs offer many solutions to people with little or no equity. Contact Comax Properties now to talk about your situation and your options. options.
Q: If I am behind on my mortgage payments and facing foreclosure is there a way to save my credit?
A: Yes, but you have to be proactive and take action immediately. Please understand that as soon as you miss a couple of mortgage payments, your credit score will start to go down immediately and dramatically. As your home enters the foreclosure process, your credit score will continue to deteriorate. The worst possible and longest-lasting impact to your credit score occurs when your home is actually foreclosed upon. After a foreclosure, it can take up to 7 years to restore your credit ratings again. Foreclosure doesn't have to happen. When you avoid foreclosure, you can immediately begin to repair your credit and have a good score again in a couple of years. Call CoMax Properties at (516) 704-7025 if you want to talk about your situation and your options to avoid foreclosure, including selling your house through a short sale.
Q: Do you only buy from homeowners?
A: No, we buy houses from anybody interested in selling a house or other property quickly and for cash.We have bought houses from trusts, estates, non-profits, homeowners and even other investors in Long Island. Call us at 516-704-7025 and let's chat about your particular situation and see if we can help.
Q: If I have moved out of the area or live out of state, can you still help me and if so, do I have to come back for the closing?
A: Yes, we help people who don't live in Long Island or who live out of state all the time. Our goal is always to make the process of selling an unwanted home easy and hassle-free. We can also help by recommending local Long Island professionals that can help represent your interests in the sale if you need. In most cases, the attorney that represents you will be able to close the property without you being present.
Q: Can you help me if I am behind on my mortgage payments or going through foreclosure?
A: If you are behind on your mortgage payments or are already in the foreclosure process, NOW is the time to act! The worst thing that you can do is ignore the situation. A foreclosure on your home is the worst outcome for homeowners. However, you do still have options and can be in control of the outcome. In most cases, we are able to help homeowners sell their house before the foreclosure even happens either through a traditional sale if there is equity in the home or through a short sale. In most cases, we can arrange to buy you some time by delaying the foreclosure sale date. Give CoMax Properties a call at 516-704-7025 and we will be glad to talk with you about your particular situation and see if we can help. There is never any obligation or cost.
Q: Do you buy houses in Long Island that need a lot of repairs?
A: Absolutely! We buy houses in Long Island that need repairs all the time! In fact, most of the houses we buy need lots of repairs. Don't worry about any level of repairs though, as we can handle anything. We also buy houses with permit and code violations, illegal alterations, un-permitted extensions or decks, no C of O's, tenants who do not pay, etc. etc. We would be glad to speak with you about buying your Long Island house so you do not have to deal with the hassle.
Q: If I know of a property that Comax Properties might want to buy, do you pay referral fees?
A: YES! We love paying referral fees. Maybe there is a house that you are aware of that is run down or vacant in Long Island and the owners need to get rid of it? Do you know someone who is tired of being a landlord or needs to sell an inherited house fast, for cash, to settle an estate? Please connect them with us! If we end up buying the property we will pay you no less than $1,500. for the referral!
Q: Is Comax Properties accredited with the Better Business Bureau in Long Island, NY?
A: Yes. Comax Properties has an A+ accreditation rating with the Better Business Bureau in the Long Island/New York Metro Chapter of the BBB.
Q: Can you still buy my house for cash if I have it listed with a real estate agent in Long Island?
A: Yes we can, but most times it doesn't make sense for the seller. If your house is currently listed with a real estate broker/agent in Long Island and we bought your house for cash, in most cases you would still be contractually obligated (as per your listing agreement) to pay the real estate broker/agent their commission. That is true even if the seller called us direct and did not involve the real estate agent who had listed the property. Please remember when signing any listing agreement that it is considered a legal contract and you can help to its terms. The length of time that the listing agreement runs is completely negotiable and you do not have to agree to any "minimum" amount of time (3 months, 6 months, etc.) that you do not agree with. If your listing expires and the house is still not sold, give us a call before you relist it and let's talk and see if it makes sense for you to sell your house for cash to Comax Properties.
Q: Does Comax Properties buy houses direct in all parts of Long Island, from the Queens border, all the way to Montauk on the east end of Long Island?
A: We buy houses everywhere in Long Island and Queens as well. For example, we recently bought a distressed property from an estate in Valley Stream, NY, which we rehabbed and made beautiful again and re-sold last month to a new family. At the same time, we were rehabbing two distressed properties on the East End of Long Island in Jamesport, NY and Flanders, NY. When we say, We Buy Houses Fast Long Island, we really mean it!
Want To See What We Can Buy Your House For?
Fill Out The Quick Form Below To Get A No-Hassle No-Obligation All-Cash Offer
Learn The Pros and Cons Of Selling Your House To Local Professional Home Buyer – FREE Guide: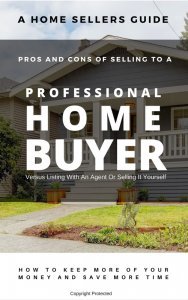 Download our FREE Guide here. Or, you can always feel free to contact us anytime if you have questions, want a no hassle Situation Evaluation, or want to just learn more about how we can help homeowners sell unwanted properties for cash.
Get the FREE Guide and then give us a call at (516) 704-7025 and we'll discuss what your home is worth and what we can offer to buy it for with our Cash Offer Program.